iOS does not currently allow you to open data files directly from a conversation in Messages, however there is a workaround. (We of course hope that Apple will simplify this lengthy process in a future version of iOS.)
1. Tap on the sender's name to view the actions for that sender.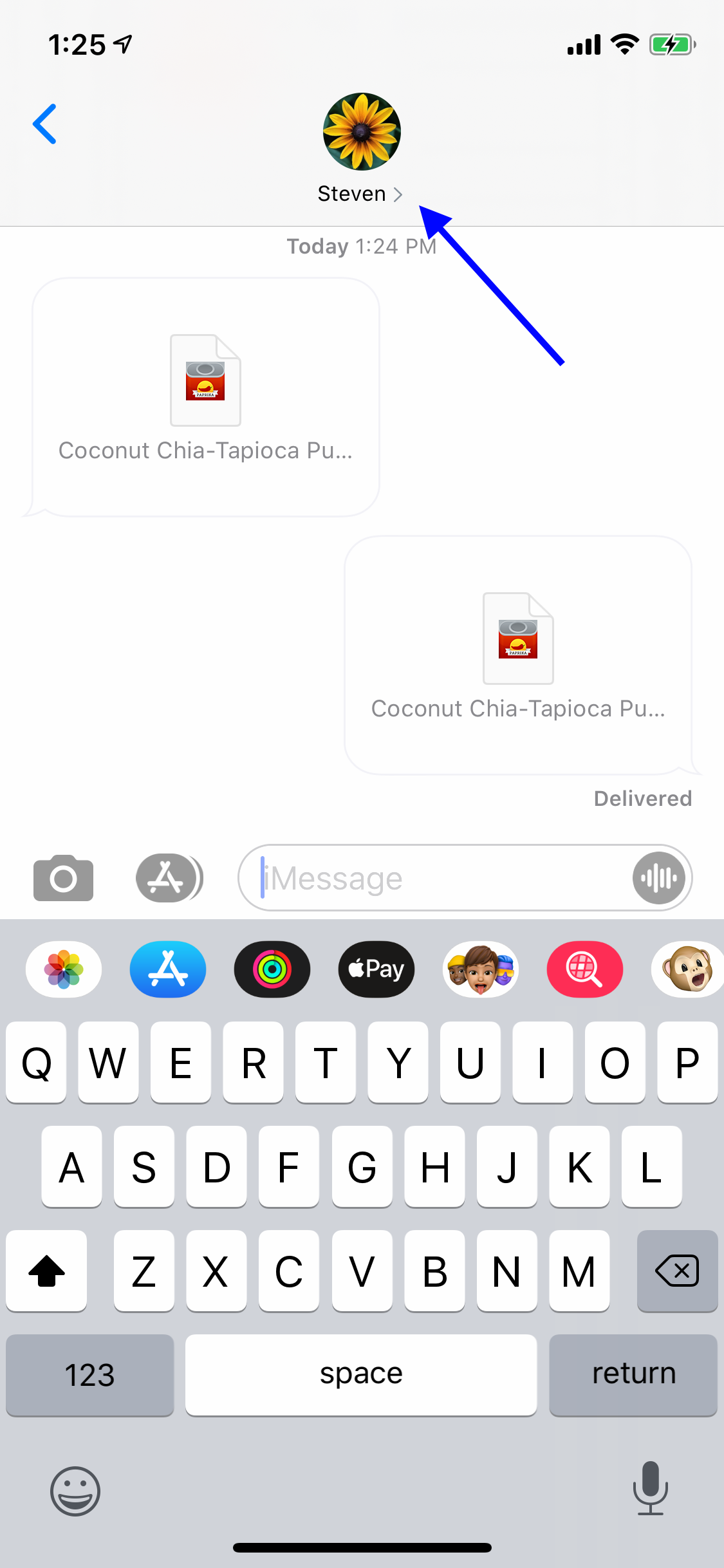 2. Tap on the Info button to view the conversation details.
3. Scroll down to the attachments section and tap on the Paprika file you would like to import.
4. Tap on the share button in the lower left corner.
5. Tap on Copy to Paprika 3.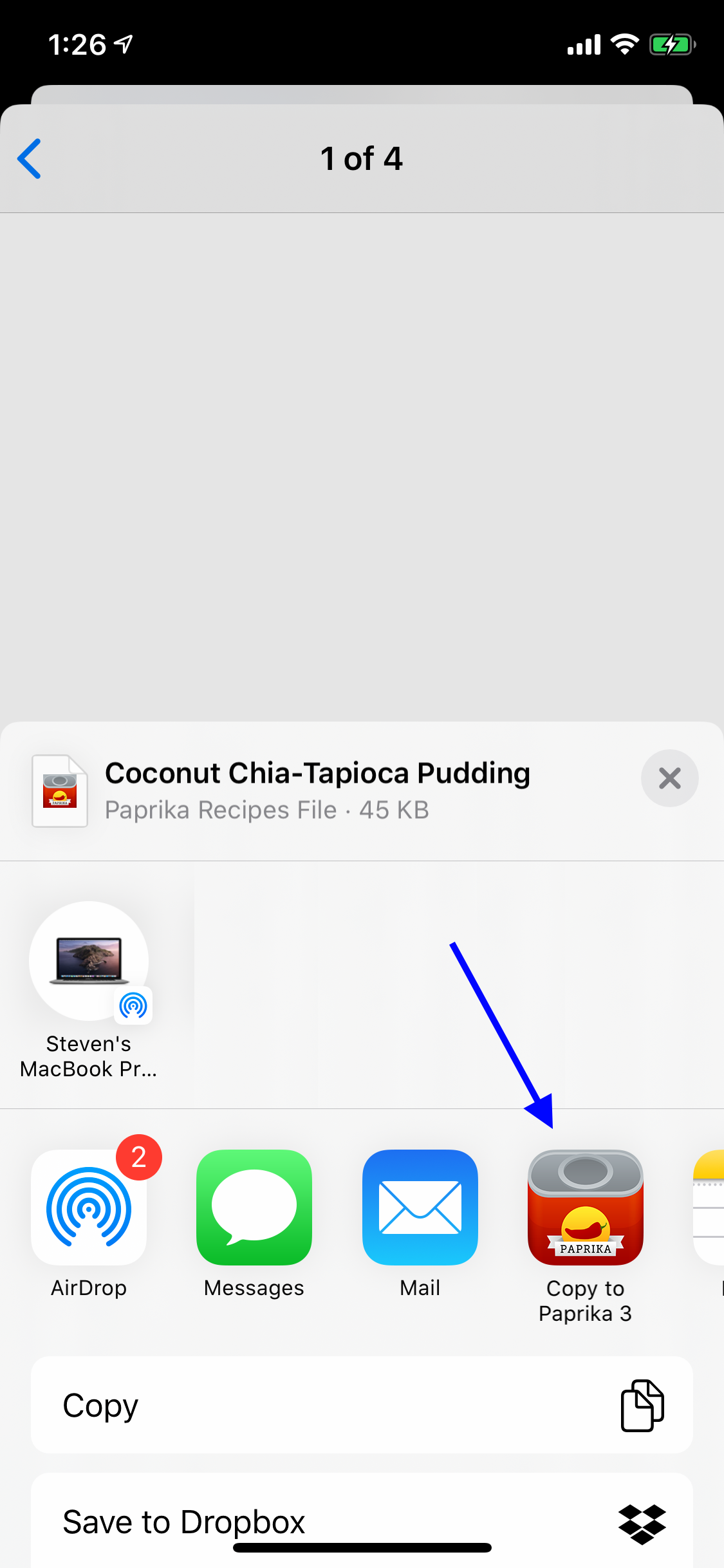 6. From there, Paprika will open the recipe attachment and allow you to import the recipe.